Welcome to our site
We are a Glasgow / East Renfrewshire based family run company which supplies quality Bouncy Castles and Bouncy Slides for Birthday Parties, Christenings, Holy Communions, Weddings, Bar Mitzvahs, Charity events, Fun Days and all other family occasions. We supply and set up all equipment in the Glasgow and East Renfrewshire area and can supervise the Bouncy Castle or Bouncy Slide to ensure everyone's safety. We are a friendly, safe and reliable company to use. Do not put your child's safety at risk! We hold full public liability insurance up to £5,000,000. All our Bouncy Castles and Giant Bouncy Slide equipment have current P.I.P.A safety certificates. All electrical equipment is P.A.T tested annually and all staff also have Enhanced Disclosure Scotland. If you need a friendly and professional Bouncy Castle service and live in Glasgow, East Renfrewshire or surrounding area's, then please give Kirkwoods Bouncy Castles a call!
We supply a no hassle bouncy castle!!!
Bouncy Castle (FULL DAY) & Face Painter (2 hours) -£120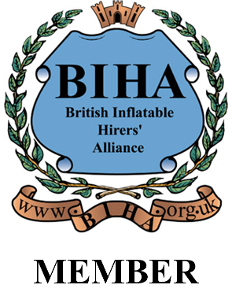 ALL BOUNCY CASTLES - £65 FOR UP TO 4 HOURS or £75 FOR FULL DAY.
(Glasgow Area)
NOVEMBER & DECEMBER = £10 DISCOUNT ON ALL CASTLES
OUR CHRISTMAS CASTLES ARE AVAILABLE NOW.
ONLY £75
IF IN THE GLASGOW AREA.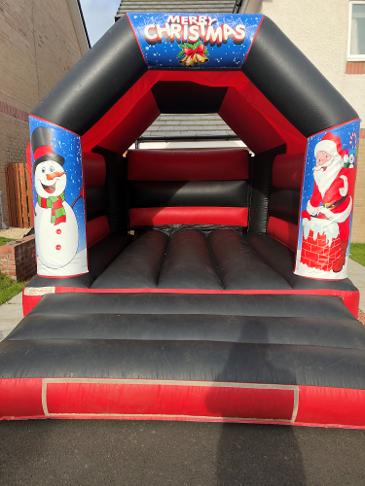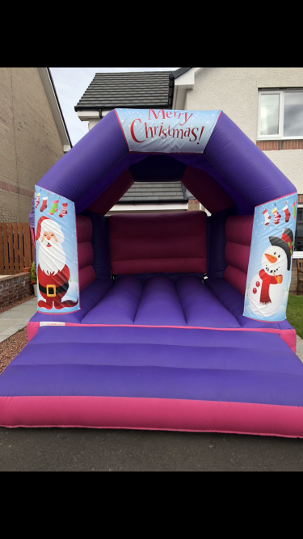 15FT (LONG) X 15FT (WIDE) X 10FT (HIGH)

SWEETS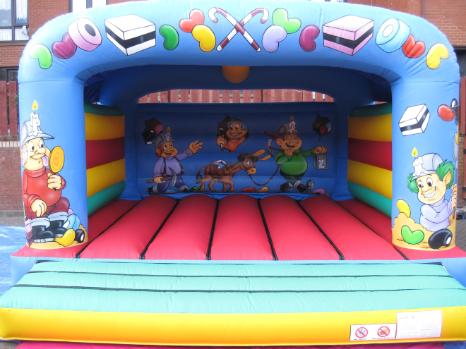 15FT (LONG) X 15FT (WIDE) X 12FT (HIGH)
FROZEN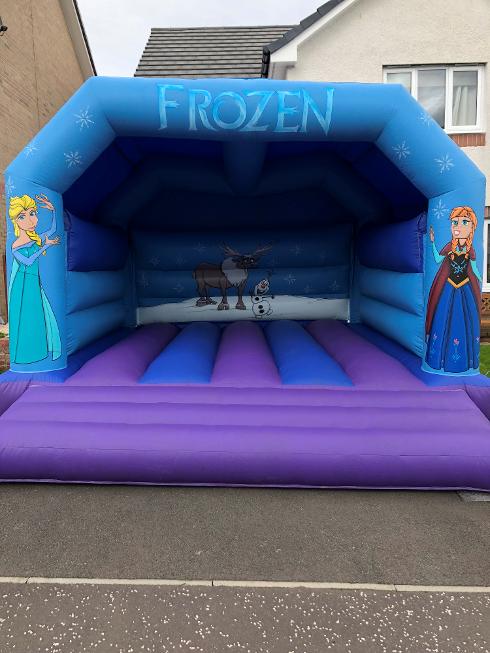 14FT (LONG) X 12FT (WIDE) X 10FT (HIGH)
MICKEY & MINNIE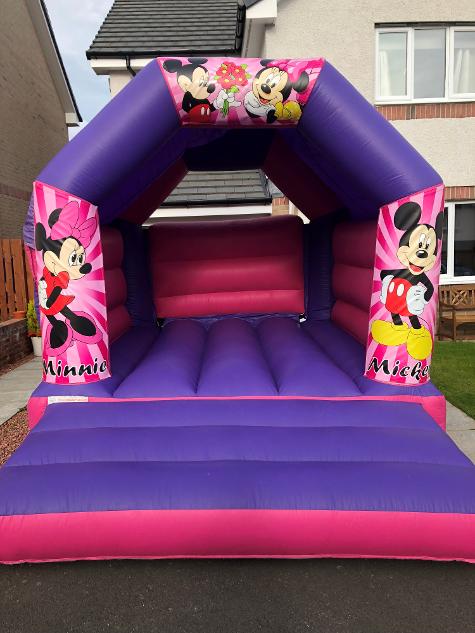 14FT (LONG) X 12FT (WIDE) X 10FT (HIGH)

SPIDERMAN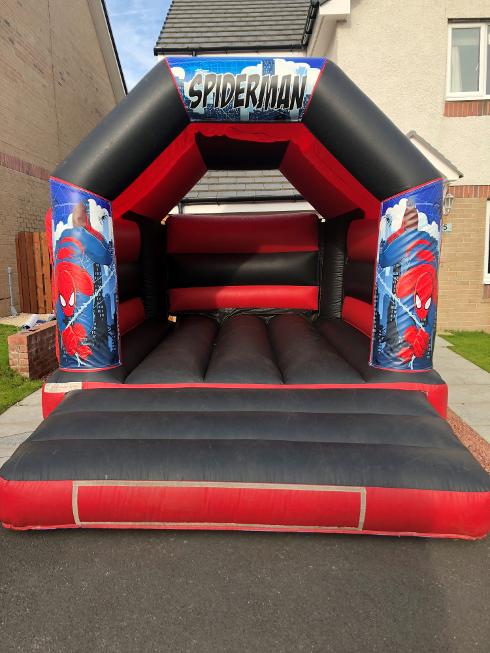 17FT (LONG) X 13FT (WIDE) X 13FT (HIGH)

JUNGLE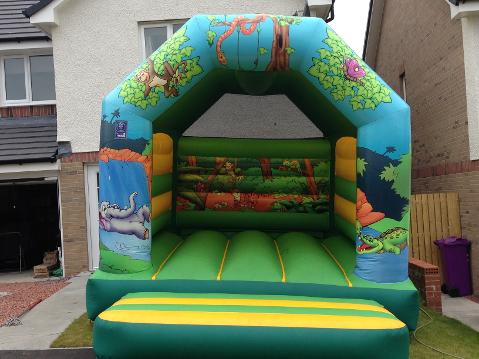 14FT (LONG) X 12FT (WIDE) X 10FT (HIGH)
MINNIE MOUSE & DAISY DUCK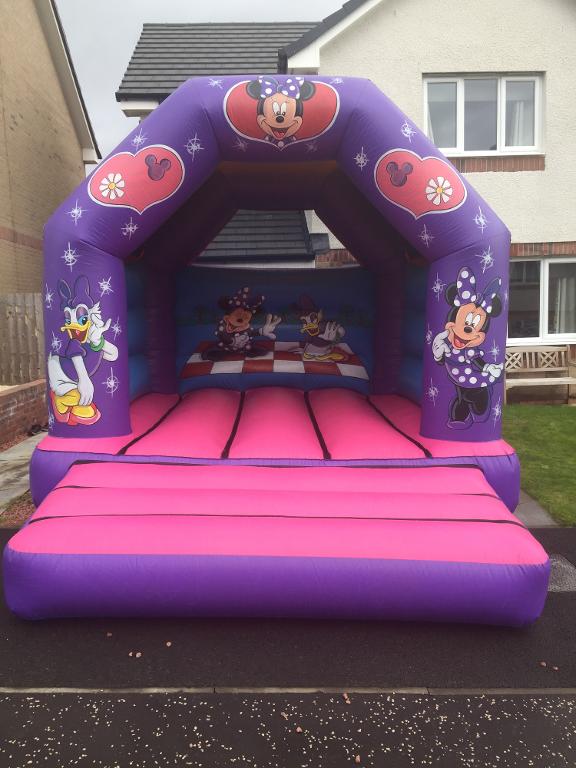 13FT (LONG) X 13FT (WIDE) X 10FT (HIGH)

SUPER HERO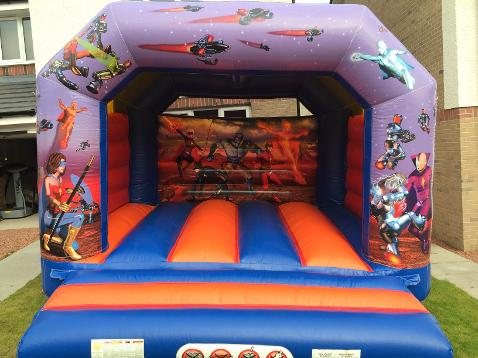 13FT (LONG) X 13FT (WIDE) X 10FT (HIGH)

PRINCESS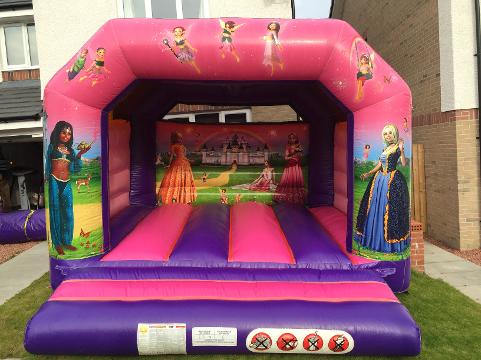 12FT (LONG) X 12FT (WIDE) X 12FT (HIGH)

BALLOON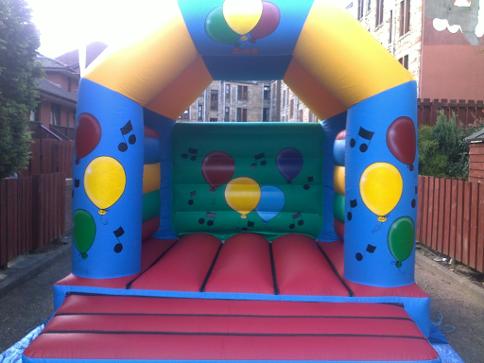 14FT (LONG) X 18FT (WIDE) X 11FT (HIGH)

UNDER THE SEA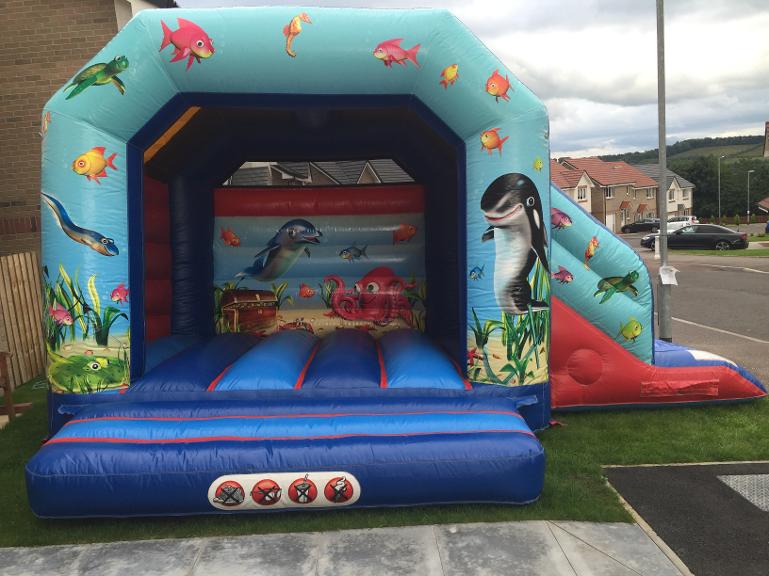 14FT (LONG) X 12FT (WIDE) X 9 1/2FT (HIGH)

CLOWN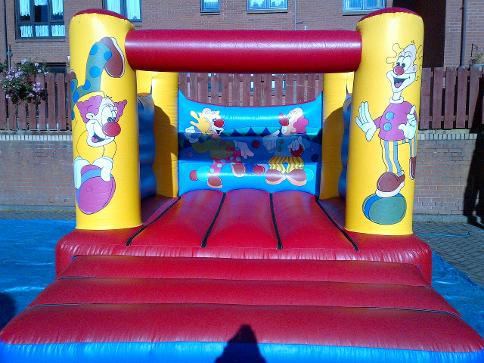 14FT (LONG) X 14FT (WIDE) X 10FT (HIGH)

UNDER THE SEA